Mindfulness Schools Ireland
It's our passion to bring an understanding of Mindfulness to everyone we can
Group 4/6/8 Week Mindfulness Course
4 Week Introduction to Mindfulness & Self Development
This course is ideal for you if you want to learn and understand and experience mindfulness for the first time.
It gives you a basic understand and simple techniques that will help you with you daily challenges.
1 to 1 Personal Mindfulness Practice
These sessions are designed for each individual client to work together towards each clients goal with mindfulness & meditation. It incorporates and integrates learning and investigating a variety of different mindful & meditation techniques to achieve your intentions.
Retreats
We host various different retreats each year, focusing on different aspects of your personal development. These range from, mindfulness meditation, various different group self development programmes.
Mindfulness retreats held throughout the year both in Ireland & Internationally
A sample of our Retreat Schedules:
Days: Friday evening from 5pm – Sunday Morning 11am
Includes:
Friday:
Saturday:
Sunday:
What is supplied

Usual Costs, Costs do depend on the Retreat Centre used:
Arriving Fri evening, Sat & Sun leaving Sunday €320 (2 Nights)
Arriving Fri evening, Sat & Sun leaving Monday €430 (3 Nights)
Deposit of €100 secures your place, the balance can be paid in stages but must be paid in full up on arrival to the Retreat Centre for your first night
Please direct any questions to James on 0873385640 or email us at mindfulseire@gmail.com
Workshop/Retreat Prices
1 day Mindfulness Workshop – €99
6 Week Mindfulness Course – €329
4 Week Workshops / Courses – €269
Weekend Retreats – €329 inc B&B
Mindfulness & Me
J. P. White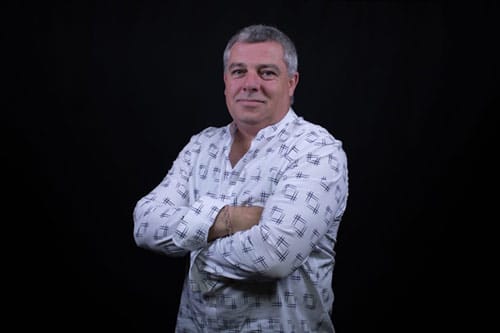 After years suffering from low self-esteem and confidence, high anxiety, stress and depression, in 2007 James decided that something needed to change. He sought help and understanding to overcome these challenges which lead to his life becoming much happier, more fulfilling and personally successful.
As a result of this transformation and using mindfulness daily, he also found his passion which is to help others, assisting them on their own transformational journey, so they can reach their full potential as well. Mindfulness has really changed his overall view of life.
James has trained under leading Mindful Educators, including Megan Cowan (Co-Founder of Mindful Schools) and the Mindful Schools Team, who are leading mindful educators for mindfulness for children. James also studies world-renowned Mindful practitioners such as Jon-Kabat Zinn, Dr. Dan Siegel, Thich Nhat Hanh, and many more inspiring mindful teachers.
Utilising all of this training and experience, James has hosted over 1,000 hours in mindful workshops, retreats, courses, with groups and 1 to 1 sessions, helping real people with real challenges create better lives.
James understands the mind and how we can suffer. He has personally experienced the possibilities of a breakthrough and overcoming challenges, moving forward to create a happier and personally successful life. The practice of Mindfulness has played a massive part in this transformation and to living a more full-filling life.
Collaborators
Fatima Al Mansoori
Co-Founder of Mindfulness Schools Ireland – Bahrain
Fatima Al Mansoori is an Internationally Accredited Institutional Yoga Therapist and Wellness & Lifestyle Coach from Bahrain. She is a Humanitarian Social Worker, and an Adjunct Professor at the Human Consciousness & Yogic Sciences department in Mangalore University.
James collaborates internationally with Fatima, where they deliver programs and workshops, based on Wellbeing & Sustainable Self-Development.
Sue Landsberg
Sue is a successful entrepreneur and strengths coach with extensive experience in the area of people development, understanding the skills that drive success. Sue's passion for supporting women to discover their inner power to, confidently and courageously create the purposeful and fulfilling life they deserve.
James collaborates nationally with Sue, where they deliver programs and workshops, based on self-awareness, self-management & self-growth using a variety of mindfulness practices leading to overall better personal mental health & wellbeing